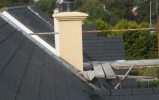 Residential Chimney Painting ireland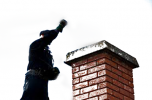 Chimney Repair Kerry

Private House Chimney Cleaning in Kerry

chimney-sweeper in Kerry
Fire Officer | Chimney Specialists Kerry, Repair, Rebuilt, Relined and Safety Inspection.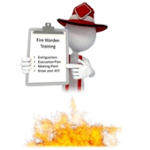 Total Home Repair Professional Chimney Repairs in Kerry. We are a company with years of experience in chimney repair, chimney re-lining, lining, chimney re-building.
Your Chimney provides ventilation from your building or private residence for hot gases or smoke from a boiler, stove, furnace or fireplace to the outside, these all require maintenance. We repair all chimney's in Kerry.

Chimney Services
Chimney Inspections
Chimney Liners
Chimney Caps and Guards
Chimney Liner Repair
Chimney Smoking Problems
Leaking Chimneys
Backdraught problems fixed
Expert Chimney repairs in Kerry quality Chimney Specialists.
Total Home Specialist's in Kerry we have built a reputation of excellence with years of experience providing the following services…
Chimney Sweep Services, Chimney Painting, Power Sweeping Systems for Open Fires, Ranges, Stoves & Boilers & Power Washing Service Available in all area's of Kerry.
Stove Sweep – Extremely flexible Rods, easily pass through any opening or angle in a stove.  We seal stoves after sweeping should they need it.
Chimney Cowls/Supply and Fitting, Fitting of Fire-backs and Stove Supply and Service Installation.
Chimney Painting, Chimney Repairs, Backyard Cleaning, Chimney Cleaning, Chimney Painting Contractors, Chimney Relining, Chimney Sweeping, Chimneys in Kerry, Cleaning Gutters, Cleaning Services, Drain Cleaning, Fascia & Soffit,
Gutter Cleaning and Repair, Home Cleaning, Home Maintenance in Kerry, Holiday Maintenance, PVC Fascia and Soffit, Total Home Maintenance, Waterproofing and Chimney Cleaning.
Total Home Specialist are Chimney Experts in Kerry who have been serving our customers all over the County for years. We are widely regarded as one of the top Chimney Specialist contractors in Kerry.
Chimney Specialist industry leaders, you can rest assured that we have a team of the best experts Kerry have to offer. All manner of flat roof repairs will be undertaken including specialist repairs to chimney flashing.
We run a highly professional chimney repair company who undertake all manner of domestic chimney repair projects, including insurance work, repair, rebuilt, relined chimneys as well as roof repairs, gutters, fascia & soffit, down pipes cleaning.
We are specialists in all manner of chimney repair and roofing services including uPVC, fascia & soffit, roof repairs, lead valley repair in Kerry.
Chimney Specialist Services in Kerry, Kerry with over 30 years Experience.
Fire Damaged Chimneys Repaired & Relined
Dangerous Stacks Removed
Chimneys Cleaned For Gas Conversions
No Opening of Chimney Walls
Saftey Statement & Safe Pass Card Available
FLEXIBLE LINING FOR SOLID FUEL, GAS & OIL
Down Draught Problem Solved
Insurance Quotations
All Types of Chimney Cowls
Fire Backs,Roofs Repaired
10 Year Guarantee
C2 Registered
Chimney Cleaning a full chimney sweeping service traditional Brush. Chimney Cleaning KerryChimney Sweep Services, we clean all types of fires, ranges